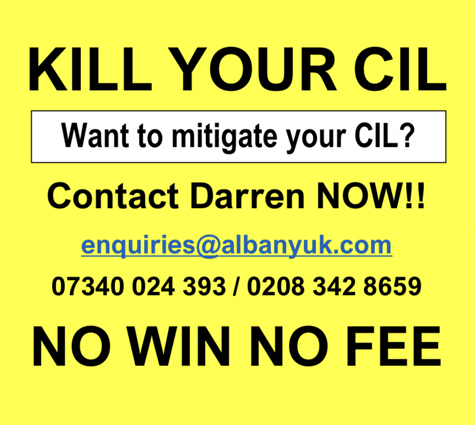 Dear Friends & colleagues,
Over the last few years dealing with planning applications and borough councils it has come to my attention that there are a significant number of CIL miscalculations. In some cases running into substantial sums.
With this in mind, and with the assistance of our professional teams I would like to offer you my expertise to mitigate your CIL liability.
My associate Darren Bloomfield will be able to advise and direct you to the most beneficial solution. Contact Darren now on darren@albanyuk.com and "Kill your CIL"!